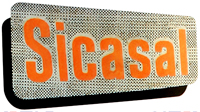 1968 saw the birth of Sicasal's parent company, Sociedade Mota & Silva, Lda, with a staff of 12 employees. The dynamics of its partners and the privileged location in the County of Mafra enabled it to take the first steps towards the conquest of the domestic market.
In 1970, Sociedade Mota & Silva, Lda. changed its business name to Sicasal – Sociedade Industrial e Comercial de Avicultura e Salsicharia, Lda., leading to the birth of the SICASAL brand, a brand of renowned prestige, both in the fresh products and in the Charcuterie market.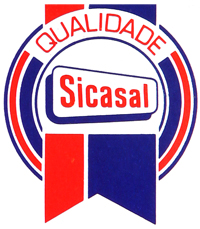 In the beginning of the 80s, with a consolidated growth and due to the need to increase the productive capacity, new processing facilities were built. In the 90s, the business name was changed to Sicasal – Indústria e Comércio de Carnes, SA. The company was restructured and new equipment was purchased for the processing area.
Increased strictness in manufacturing processes and the need to adequate the company's institutional image to its new position in the market led to a change in the company's logo and product labels. The production plant was restructured according to the most demanding food industry hygiene and quality standards and an innovative packaging project in Portugal was implemented.
During this period, Sicasal also supported sports and culture through the full sponsorship of a professional cycling team, who became a national reference.
Today, Sicasal is the biggest employer in Mafra County and its achievements are accomplished through the work and devotion of close to 550 employees.