Sicasal's current management model is based on four Functional Directions and two Business Units. These operate according to principles of horizontality, flexibility, simplicity, efficiency and delegating responsibilities, with the aim of creating value and fostering synergies throughout the organisation.
The General Direction is responsible for supervising and supporting the remaining directions in all aspects.
The other Functional Directions, namely the Administration, Administrative and Financial Direction, Production Management and Planning, and Maintenance, are responsible for providing vertical services in their competence areas, in addition to supporting the other Directions in their respective areas.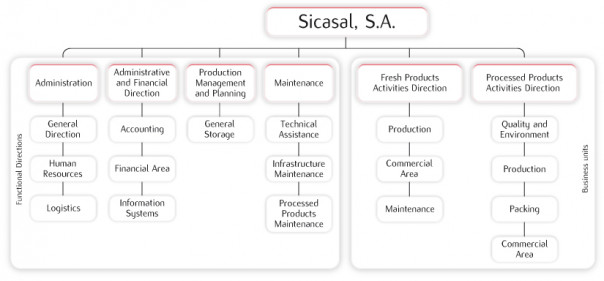 Click on the image to zoom

> Corporate structure of the company     > Who we are      > Commercial activity